Sometimes Word will disable Add-ins, and you will need to re-enable the Valcre Add-in. The following steps will get it re-enabled back into Word for you:
1. Go to File -> Options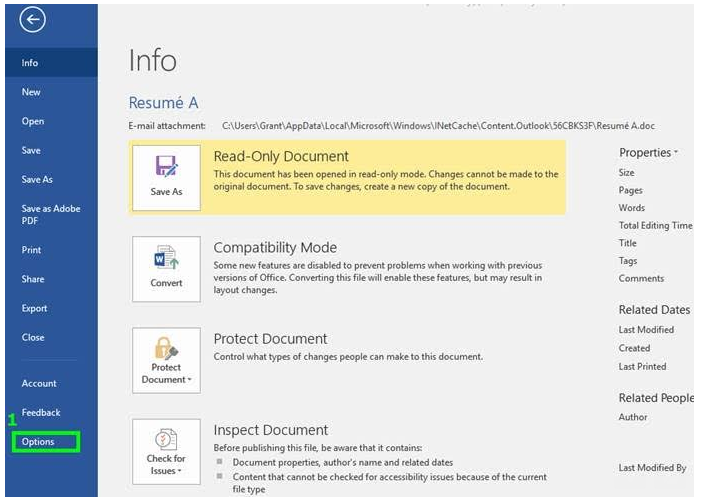 2. Click on Add-ins
3. Next to the Manage options at the bottom of the window, select COM Add-Ins and click Go...
4. Select the checkbox next to Valcre in the list and click OK
5. Then click OK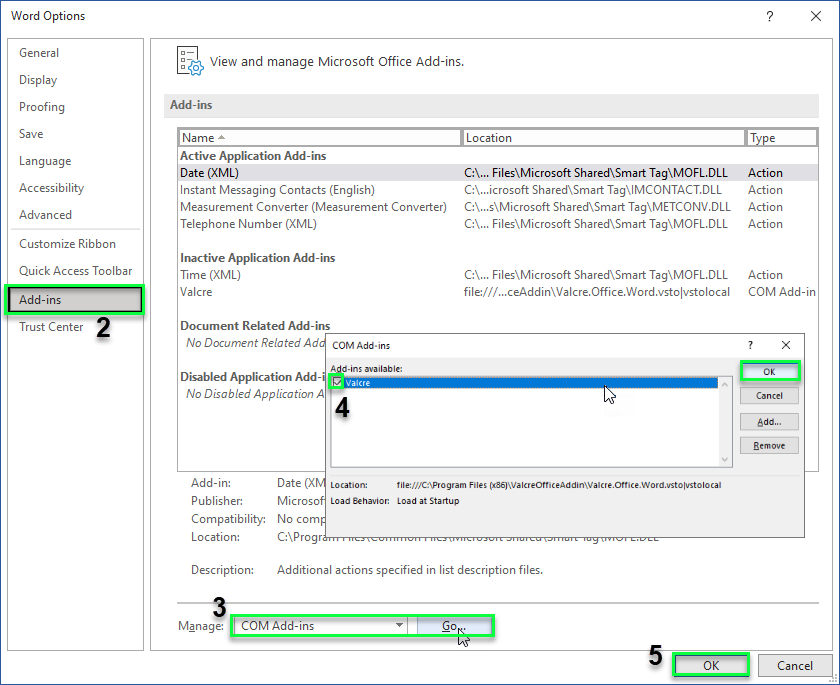 If your Valcre Add-In has disappeared after a Microsoft update and you're receiving this error (see below) when you try to re-enable Datalink, please follow the steps below: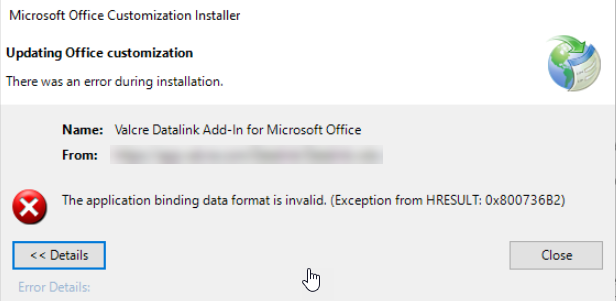 1. Open File Explorer and type into the address bar (Replace 'Usuario' with your Username) then hit Enter.
2. Delete the folder that appears - '2.0' - and then close the window.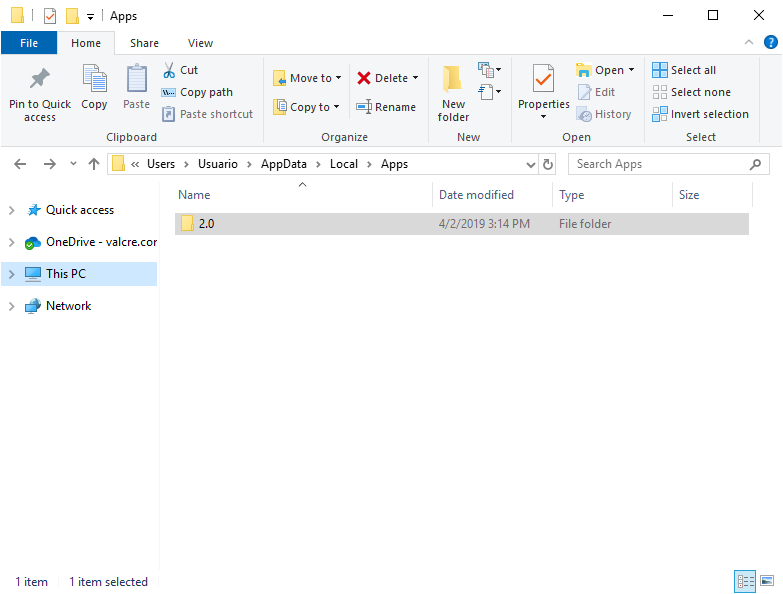 3. Next, hit the Windows + R keys to open up the Run window. Type 'cmd' and hit OK.

3. Copy & Paste rundll32 dfshim CleanOnlineAppCache into the window as shown below, then hit Enter.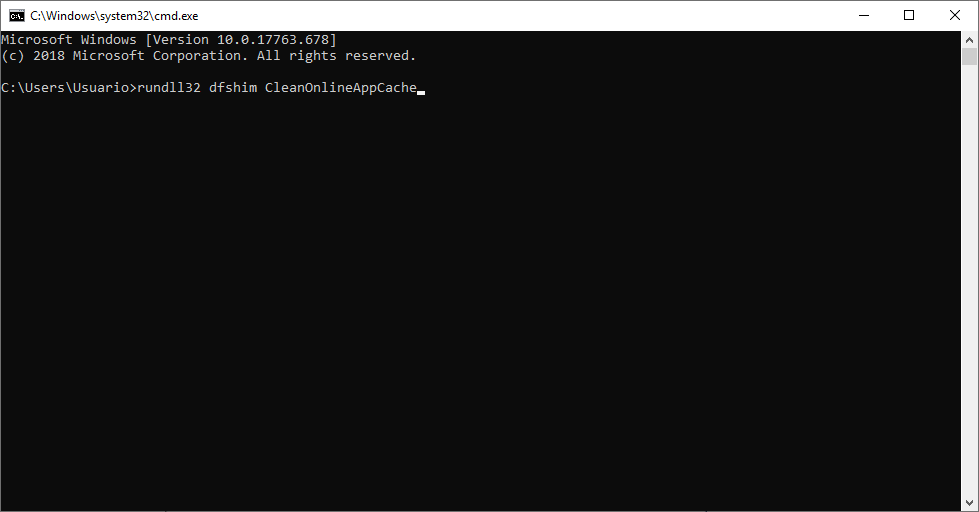 3. Now you can go back and repeat the initial steps to re-enable the Datalink Add-In through Microsoft Word.