If you're receiving this dialogue box (see below) when trying to import your job data, then please try the solution outlined below.
1. Open Internet Explorer and open Internet Options from the Gear drop down.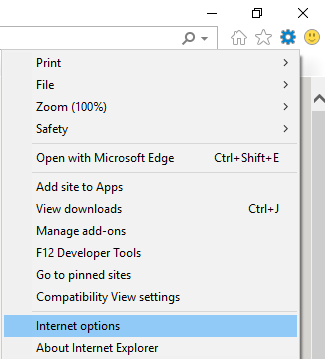 2. Navigate to the Advanced tab.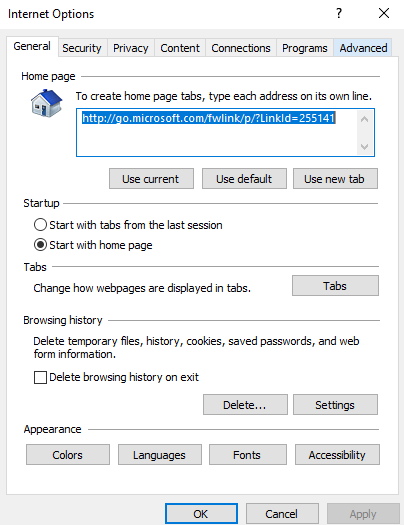 3. Scroll down to the Security section and un-check Do not save encrypted pages to disk. Click Apply and then OK.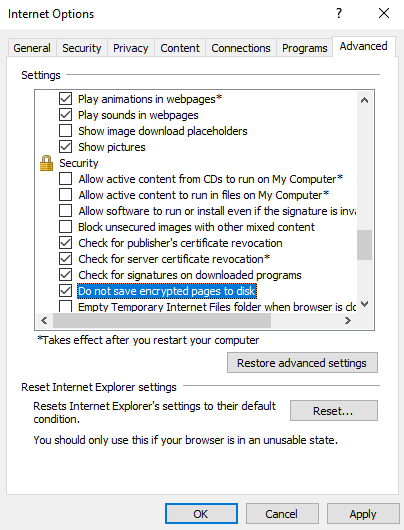 If you have tried the above solution and you are now receiving the following error message:
1. Click Start, type regedit in the search box, then click on the regedit.exe program to open it.
2. In Registry Editor, browse to one of the following subkeys (create the key if it does not exist):
HKEY_LOCAL_MACHINE\SOFTWARE\Microsoft\Office\9.0\Common\Internet
3. Make sure the Internet subkey is selected. On the Edit menu, point to New, and then click the DWORD value. Add the following registry value:
Value Name: ForceShellExecute
4. Double-click ForceShellExecute, and then set the Value data to 1. Click OK.
5. On the Registry menu, click Exit.
If you've tried this and are still experiencing problems, then please do not hesitate to contact the support team at support@valcre.com