If you are experiencing slow syncing between files then this may be because of a setting in OneDrive.
Solution
1. Open the Windows File Explorer and right-click on the OneDrive tab, then click on Settings.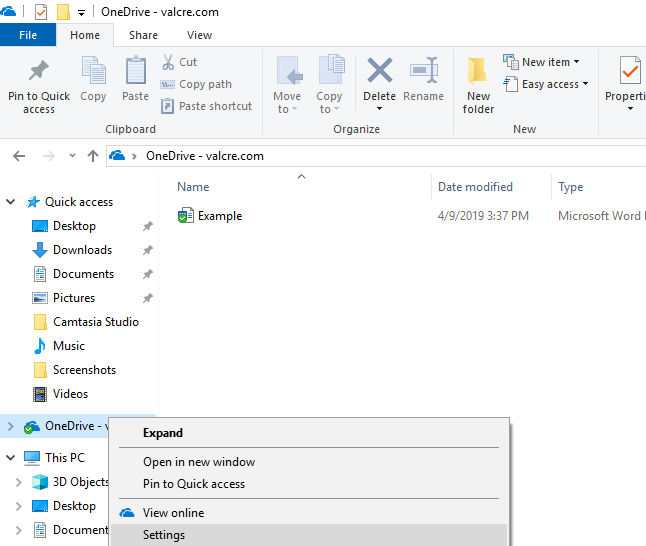 2. Navigate to the Office tab and ensure that 'Save space and download files as you use them' is unchecked. Then, click OK.