1. Click on the Downloads link.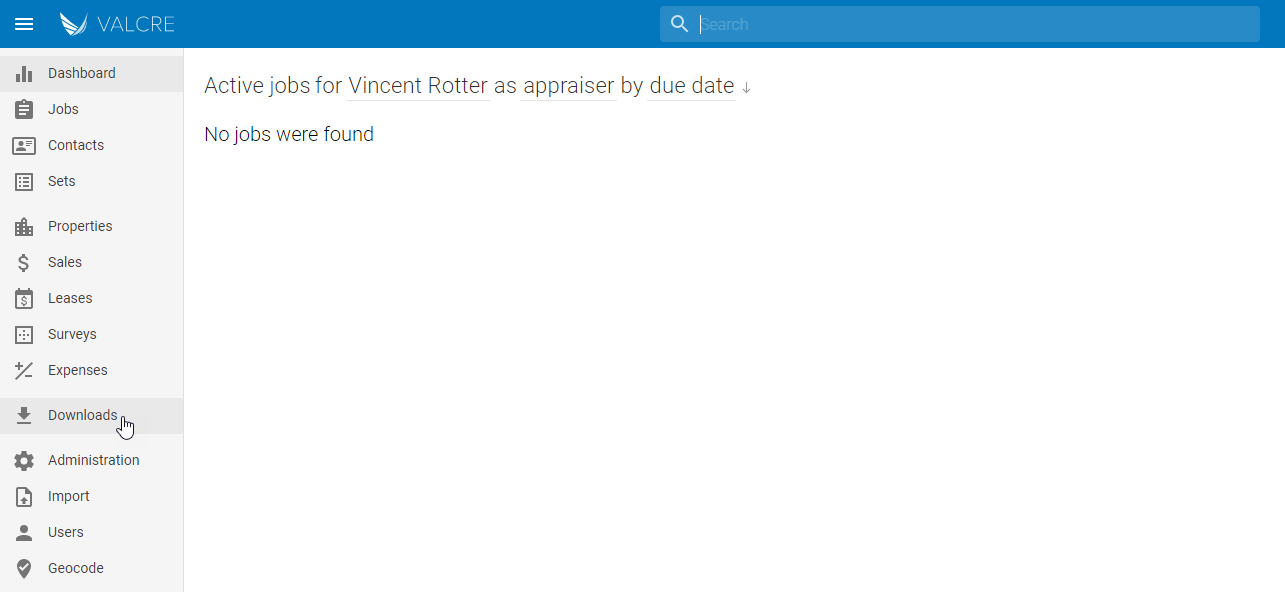 2. Here you will see 'Valcre Office Add-Ins'.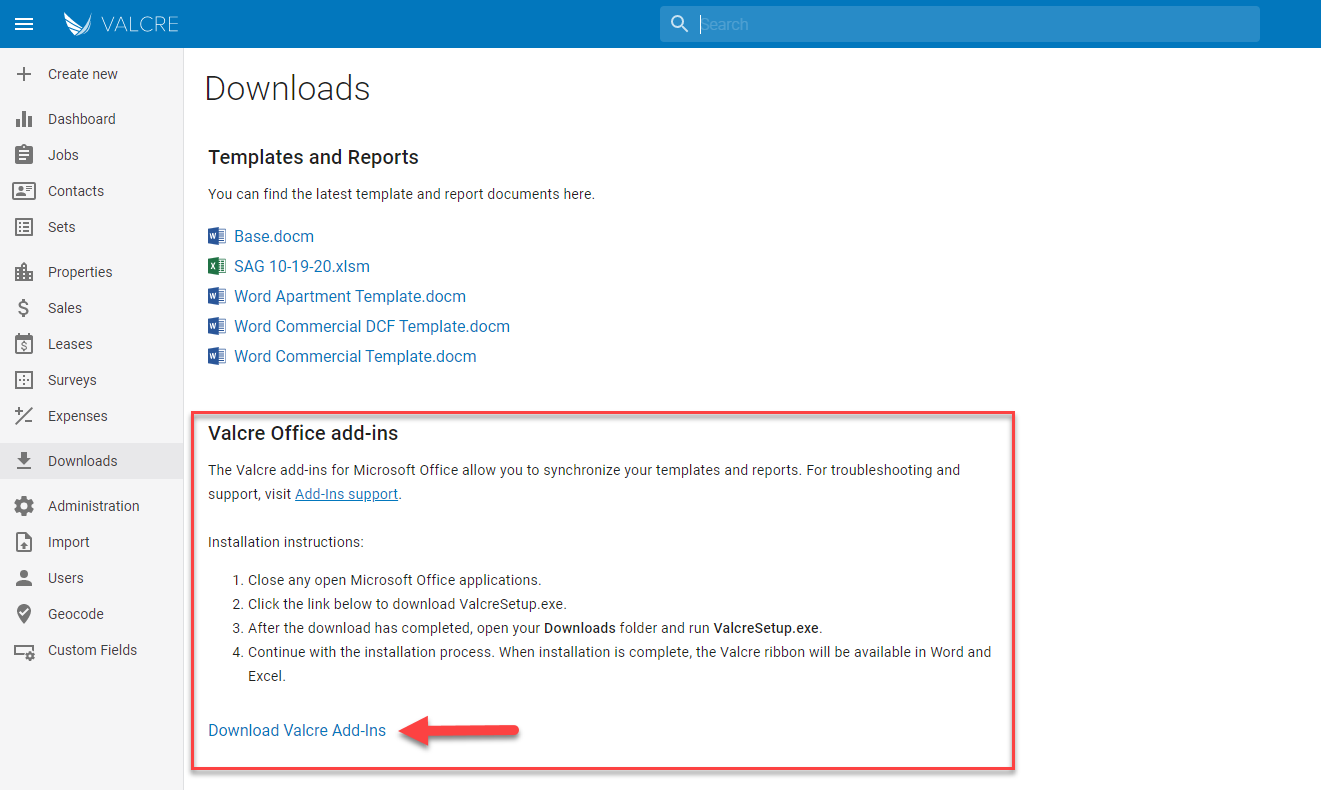 Click on the Download Valcre Add-Ins to download
4. Install the Valcre Office Add-In.
Right-click and choose Save As.
After the download has completed, right-click setup.exe from your Downloads folder on your computer and select Run as Administrator.
Follow the instructions on the screen to install the add-in selecting Next.
If you get an install error – Install: Visual Studio 2010 Tools for Office Runtime